Adventure, nature, relaxation and history
Discover what you can experience at the unique mining site in Beringen
The Beringen mining site is the best-preserved mining site in Europe.
You can fully immerse yourself in the heroic history of the miners and on top of that, be-MINE also offers a wide range of contemporary, adventurous attractions and experiences.
This website gives you an overview of all that be-MINE has to offer. Discover the varied range and visit soon to experience the mine, with all it has to offer, for yourself. Summer, winter, fall or spring, there is always a lot to do.
Amazement is our trademark
The rich mining past with its impressive installations continue to amaze. But be-MINE also succeeds in making you surprise yourself. Our adventure attractions take care of that.
What does be-MINE have to offer?
be-MINE has so much to offer that the full range cannot be summarized on one page. Young or old, sporty or rather a bon vivant, in a group or with the family, the historic mine site in Beringen has something for everyone.
Therefore, we have divided the range into 3 categories. Compose your own day with the wide range you can discover below.
The mining museum immerses you in Limburg's mining past. The small mining ridge became a spectacular adventure mountain. Or come climb, swim, snorkel or dive. Prefer biking or hiking? Then depart on be-MINE for a tour of the coal railroad or through the mining town.
Discover tasty dining addresses on be-MINE or nearby. In addition to Flemish cuisine, you can come to us for delicious Italian, Greek and Turkish dishes.
be-MINE is the setting for numerous major events such as the Baloise Belgium Tour, the Ethias Cross, Garnizoen, the mine happening, be-MINE on-ICE… but also a lot of smaller events ensure that there is always something going on at be-MINE.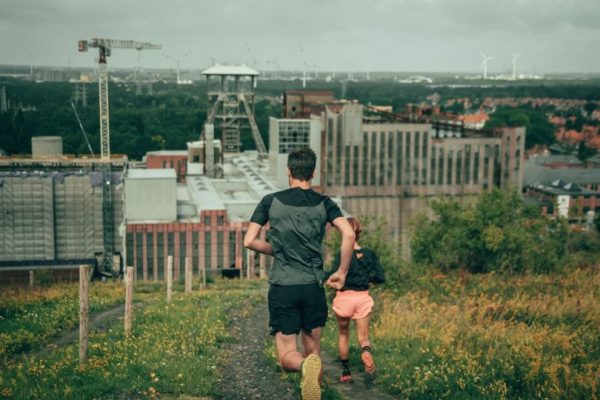 Keytrade Bank Mining Trip
Walk or hike from the Heusden-Zolder mine site to be-MINE. You can choose between 3 distances : 7km, 15km or 20km.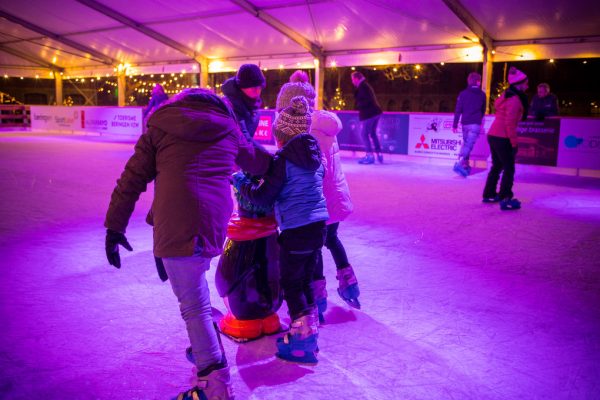 Inexhaustible skating fun during be-MINE on-ICE! So get your warm clothes out of the closet. The ice rink is covered and 300 square meters in size.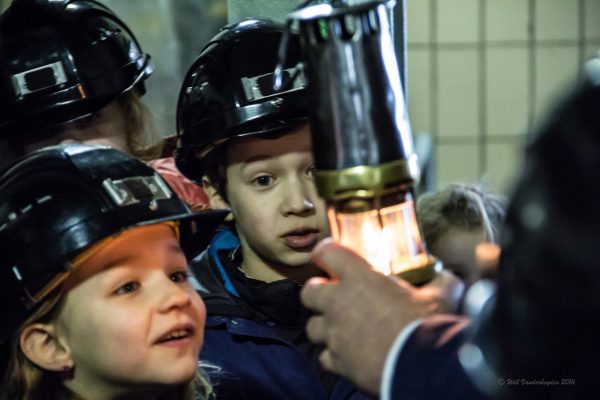 Always wanted to visit the historic mine buildings in Beringen? Then sign up for a Mining Sunday and explore with a guide the numerous spaces that normally remain closed to the individual visitor.
Discover be-MINE virtually
be-MINE, the base for exploring a fascinating environment
Around be-MINE is the mining citadel with its typical houses, its beautiful squares, a mining cathedral….
But numerous other attractions are also close by : the recreation resort 't Fonteintje, the Paalse Plas, Blueberry Fields, Cycling through the trees, Cycling through the Water….
Learning, working and living
be-MINE is home to school Straf! School with guts. The school houses a kindergarten and elementary school. On the former Houtpark you will find two apartment blocks. In the near future, Houtpark will be developed entirely as a residential center. A number of mine buildings have been repurposed as office space such as United Experts and Vestal Communications.
Find out what others thought of be-MINE
Versatile site full of cool stores, lots of sporting attractions and a fascinating cultural touch
Nice that they turned the old mine site into such a nice attraction ... nice plantings , stores , cafes and the adventure mountain is super ! we went to eat at the restaurant of the dive center and got very ( child) friendly service !!!
A great fun tour on "Mining Sunday" by former miner Mil. With great humor, he manages to tell you an awful lot in just over 2 hours. Learned a lot! We will definitely come back again because we have by no means seen everything in the area.
Oh yes the end of the tour, with the little train was a very nice ending.
And don't forget to have a "Koolputter" on the terrace afterwards.
Unexpectedly original and beautiful !
It all starts with a nice reception! Then the infrastructure is well realized, locker rooms, plumbing, access to the well. Everything is well organized at the poolside: lead, stab, bottles.
The visit is extraordinary though! The sets, the fish, it's magical.
A beautiful project that I wish a long life!