A small snack, a tasty coffee or a local beer, a delicious menu ... simply enjoy at be-MINE!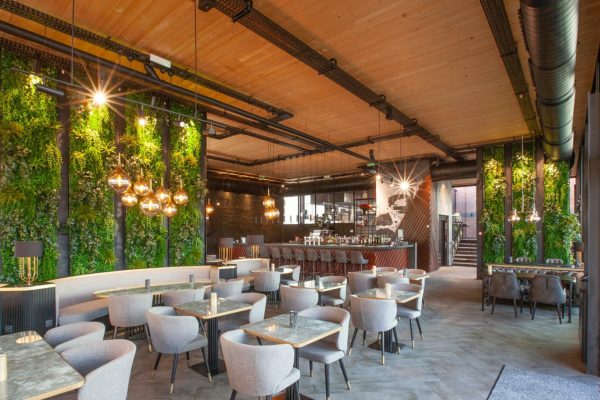 At the old lift shaft building of be-MINE, you can eat your culinary heart out at Mia Mensa. Sleek architecture amidst a historic setting provides a wonderful backdrop to enjoy aperitifs and quality food.
Todi Brasserie exudes the atmosphere of Limburg's industrial mining past. You can choose from a varied menu. On the covered terrace you can enjoy the view of the mine buildings in peace.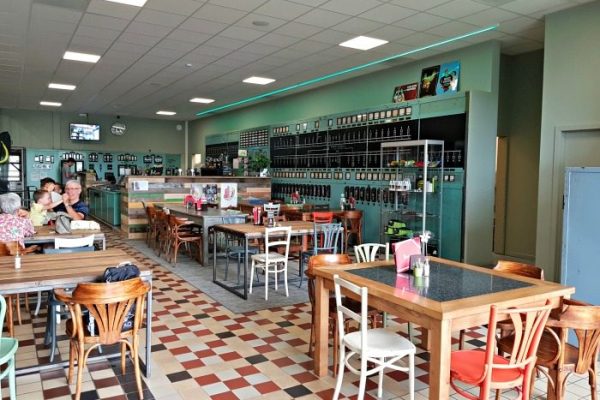 In the setting of the former control room of the power plant, you can enjoy a drink or a small snack. From the cafeteria you have a view of the old cooling towers and can see the climbers at work.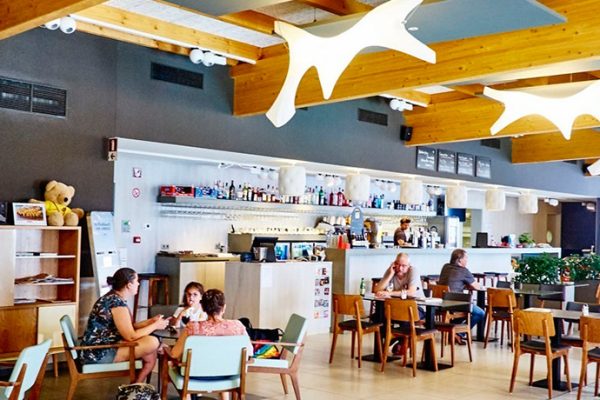 Temporarily closed
You can enjoy a delicious refreshment or snack after swimming; you can also just pop in for a drink or a meal. From the brasserie you have a nice view of the pool or the cooling towers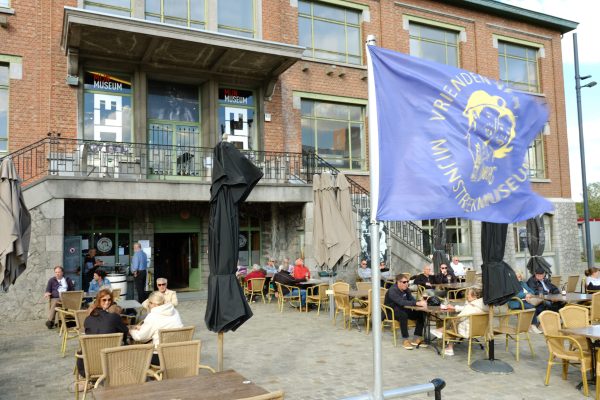 In the "miner's cafe," you can enjoy a drink and a small snack. A frothy glass of 'koolputter' beer is tapped here by ex-miners.
When the weather is nice, you can enjoy the immense buildings and the beautiful prairie garden on the sun-drenched terrace.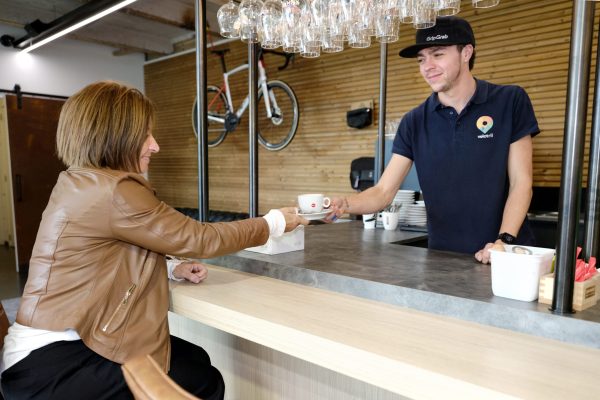 In the beautiful bar of the cycling experience center, you can enjoy a delicious coffee or a fresh beer. You enjoy the view of the immense shaft buck.